Posted by Peggy Riley on 4/26/2018
Del Mar News March 21, 2018
As I continue to build a greater understanding of what is working well at Del Mar and what I need to lead our school community in improving, please join me for a Principal's Coffee on Thursday, April 5
th
from 8:30-9:30 in the School library. I will be giving an update on the work my staff has been engaging in around grading practices and I would love to hear parent feedback on report cards and Student Led Conferences.
This Friday, our leadership students will be hosting our Pajama Jam School Dance in the Del Mar gym. The dance is from 6-8 pm. We ask that parents support their students in following school rules regarding the dance:
Del Mar Dance Rules
In order to create a safe and fun environment for all, the following rules are in effect at all Del Mar dances:
*Students absent from school the day of the dance cannot attend without prior permission of administrator.
*This is a Del Mar student dance only. No guests from other schools are allowed.
*Students must arrive no later than 6:30 PM. No admittance after 6:30. Students must stay until the end of the dance (exceptions made only with approval of administrator). No "in and outs".
*The Del Mar dress code is in effect at all dances.
*Students are expected to comply with the direction of chaperones, both staff and parents.
*Dancing must remain appropriate.
*Parents of any student engaging in disruptive behavior will be called to pick up their son/daughter.
*Students must be picked up by an adult
immediately
following the dance at 8:00 pm. All students will be dismissed from the parking lot in front of the school at the bus loading area. Adults will supervise dismissal from this one central location. Students are not allowed to walk home or ride their bikes home. The chaperones thank you for your consideration of their time.
Finally, as we are now in the midst of Trimester 3 and focused on finishing the school year off strong, we also begin looking to and planning for next school year. Current 6
th
and 7
th
graders will be asked to pick their elective choices over the next week. We will be reviewing options in advisory on Thursday and will be sending home directions in a separate email to students and parents on how to make selections in ALMA. All selections will need to be made by the end of the day, March 28
th
.
Brian M. Lynch
Reed Union School District
8th grade class picture will be taken on Wednesday, March 28th. To pre-order pictures
log in here
.
Empathy + Authority: A Balanced Approach to Parenting
Date: Thursday, March 22nd , 7 - 8:30 pm
Location: Bel Aire Staff Development Room
RUSD parents Noah and Stacey Kempler will discuss:
* Developing empathetic parenting skills,
* Creating structure and consistency in parenting,
* Fostering responsibility and accountability, and
* Combining empathy and authority for a balanced approach to parenting.
PTA covers the cost of field trips, assemblies, parent education events, library books and so much more! Please join the PTA by clicking here.
Foundation News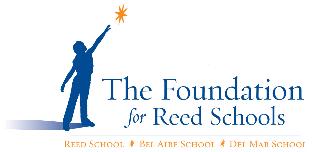 WE ONLY NEED 125 MORE FAMILIES
TO REACH OUR PARTICIPATION GOAL!
HELP US WRAP UP THE FAMILY GIVING CAMPAIGN
AND MEET OUR $2 MILLION COMMITMENT TO RUSD
********
SPRING BRINGS OUR ANNUAL EVENTS
FASHION SHOW & BOUTIQUE
Friday, May 18th
&
GATSBY GALA & AUCTION!
Saturday, May 19th
G E T I N V O L V E D !
The Foundation is actively seeking donations to this year's LIVE AUCTION. The auction is a much anticipated part of the Regatta and essential to our fundraising effort.
Can you spare a week at your fabulous vacation home or one game from your season's tickets?
If so, we would LOVE to hear from you!
All ideas and contributions are welcome!


P L E A S E J O I N U S T O D A Y !