Posted by Peggy Riley on 3/22/2018
Del Mar News March 7, 2018
Dear Del Mar Community,
In response to the school shooting that took place in Parkland, Florida on February 14th, 2018, our students and staff will be participating in the National Walk Out at 10 am on Wednesday, March 14th. As an administrator, I see this as a very important teachable moment and opportunity for our students to collectively show support for the 17 student and faculty victims of the shooting and communicate their concern for safety in schools. A group of students, staff and administrators are developing a program that will allow students to leave class, come together as a community, and engage in thoughtful reflection and recognition for 17 minutes followed by a class discussion on the topic of civic engagement.
All students are expected to remain on campus during the program; however, participation in the activity is voluntary and we will have a supervised space designated for students that choose to not participate.
Trimester 2 grades
Teachers are grading end of trimester assignments and assessments and are inputting grades. Grades will be made public in ALMA the afternoon of March 16th.
6th/7th Grade Course Selections for 2018-19
For current 6th and 7th graders, communication will be sent home next week describing elective options and we will be asking students to make course selections in ALMA for the 2018-19 school year.
8th grade information - Trimester 3 & Graduation Information
Note: 8th grade photo scheduled for Wednesday, March 14th.

Dear Eighth Grade Families:
This is the first week of the third and final trimester of your child's Del Mar Middle School career!
The intent of this letter is to clearly communicate Del Mar's behavior standards and discipline procedures for the third trimester of the eighth grade year. With the eighth grade promotion activities scheduled for June, we want to ensure that these events are safe, fun, and positive experiences for all students. We are looking forward to a productive and fun final trimester with your child poised for success in high school next year.
We will be visiting 8th grade classes to inform students of expectations and consequences regarding their behavior. We want to be sure that you as parents/guardians are informed as well so you may support your child in making wise decisions and help them understand the consequences of inappropriate conduct should any occur.
Also included in this letter are some notes regarding graduation. With advanced notice and reminders about graduation logistics, we can ensure successful end of year celebratory events.

Student Conduct and 3rd Trimester Consequences
Attendance at the third trimester Six Flags field trip, graduation parade, ceremony and dance are designed to celebrate students' three years at Del Mar and are considered a privilege. Misbehavior during the third trimester may result in exclusion from one or more of these and other planned eighth grade activities.

A student will be excluded as follows if s/he receives:
1) Three behavioral referrals resulting in detentions OR one behavioral incident resulting in suspension ⇨ Exclusion from Six Flags field trip and referral to Student Action Plan - to meet with advisor, school counselor, nurse, learning specialists and/or principal
2) Additional referral resulting in either detention OR suspension ⇨ Exclusion from graduation parade and in school suspension
3) Next referral resulting in detention or suspension ⇨Exclusion from graduation dance
4) Next referral resulting in detention or suspension⇨ Exclusion from graduation ceremony

Students must also meet Del Mar's academic criteria. In order to participate in the graduation ceremony, parade and dance students must have a cumulative 8th grade GPA of 2.0 or higher, pass all of their 3rd trimester classes and have a satisfactory behavior record. Students at risk of meeting this academic criterion will miss field trip experiences in order to catch up on missing work.
If you have any questions regarding these policies, please email Mr. Sawyer or Mr. Lynch to discuss your concerns. Thank you in advance for your support.

Graduation Notes:

Graduation Attire-Students are expected to abide by school dress code.
⬧ Girls: Please wear appropriate semi-formal dress code attire. Very short skirts, low cut or strapless dresses, spaghetti straps and sheer fabrics are not appropriate. We rely on the good taste and judgment of parents in this matter. The school will have sweaters or shawls for anyone who is not dressed appropriately.
⬧ Boys: Please wear suits or jacket and dress pants (no jeans), shirt with a collar, tie and dress shoes (no tennis shoes/sneakers), no tuxedos or hats.
You will be receiving additional memos and information from this year's Graduation Committee over the coming months. They are planning great culminating events that require a great deal of coordination and support.
Graduation is fast approaching! For those of you who have not donated, it's not too late!
Suggested Donation of $170 - donation covers the below expenses:
*8th grade graduation party for the graduates including dinner and entertainment
*teacher appreciation luncheon
*digital copy of the class slide show
*cost of the cable cars for the parade
*link to graduation and party photos
*Six Flags trip - entrance, transportation, lunch
Please click on this link for easy online payment. Alternatively, you can send a check made payable to "Del Mar PTA" along with the attached voucher to Del Mar Middle School at 105 Avenida Miraflores, Tiburon, CA, 94920.
Additional contribution- Because not all families have the financial ability to contribute, consider helping our efforts by contributing an additional amount. Additional contributions of any amount are welcome and may be made online or by mail as detailed above.
8th Grade Sweatshirts - We still have some size medium available in the school office. Stop by any time. Price is $45, checks made out to Del Mar PTA.

Get Involved with the PTA!
The Nominating Committee is currently working to develop a slate of officers for next year. Open positions include Site Chair on all three campuses as well as three open positions with the District PTA: Executive Vice President, Treasurer and Auditor.
New site chairs at Reed, Bel Aire and Del Mar will also be looking to fill positions on their own boards for the 2018-2019 school year, ranging from grade-level coordinators to chairs of specific events throughout the year.
If you are interested in getting involved in the PTA, please contact the current site chair at your school:
PTA in Action!
Did you know that the PTA provides our teachers with lunch or coffee and nibbles every month to show our appreciation for all that they do for our children? PTA also covers the cost of assemblies, field trips, parent education events, library books and so much more! Please join the PTA by clicking here:
Emotional Agility with Dr. Susan David, Harvard Medical School
Date: Thurs. March 15th, 7 - 8:30 pm
Location: Redwood High School Small Gym
Emotional Agility is a process that enables us to navigate life's twists and turns with self-acceptance, clear-sightedness, and an open mind.
Susan David, Ph.D, internationally renowned psychologist, draws on her more than twenty years of research to show emotionally agile people are not immune to stresses and setbacks, yet know how to navigate through the rough patches.
Don't miss this evening event, which is a collaboration with Tam and Drake High Schools.
Empathy + Authority: A Balanced Approach to Parenting
Date: Thurs. March 22, 7 - 8:30 pm
Location: Bel Aire Staff Development Room
RUSD parents Noah and Stacey Kempler will deliver this presentation:
Developing empathetic parenting skills,

Creating structure and consistency in parenting,

Fostering responsibility and accountability, and

Combining empathy and authority for a balanced approach to parenting.
Theater and Choreography Director Marissa Joy Ganz
Music Director Sara MacBride
Performance Dates: March 7th-11th
To purchase tickets, please click Here.
Foundation News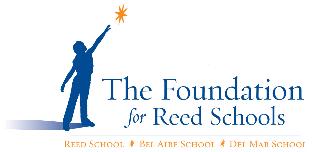 THANK YOU TO ALL THE AMAZING DISTRICT DADS WHO HELPED TO MAKE LAST WEEK'S PHONEBANK SUCH A SUCCESS!
WE ONLY NEED 145 MORE FAMILIES
TO REACH OUR PARTICIPATION GOAL
DONATE TODAY
HELP US WRAP UP THE FAMILY GIVING CAMPAIGN
AND MEET OUR $2 MILLION COMMITMENT TORUSD