Posted by Peggy Riley on 3/22/2018
Del Mar News February 14, 2018
Dear Del Mar Community,
Please join me on Thursday, March 1st from 8:30-9:30 in the Del Mar Library for a Principal's Coffee and Conversation. While I will be giving brief updates on the work our staff and students are engaging in at Del Mar, time will be provided to hear feedback from parents on what is working well and areas we as a school should provide more focus on.
VAPING in Middle School
I want to bring awareness to a trend we, and schools across the country, are increasingly observing among some of our students and to ask for your support.
We have been receiving reports of students "vaping" on and off our campus. Our students are predominantly using a vaporizer called a "JUUL" to smoke nicotine products. These vaping or e-cigarette devices can also be used to smoke marijuana products. This emerging trend of using vaping devices/e-cigarettes makes it more difficult for school staff and parents/guardians to identify when students are smoking because they mask the typical scent of nicotine and marijuana and they are easy to hide. We need everyone in our community to work together on this issue.
We have taken the following steps to maintain a safe environment for all our students and provide a drug-free and nicotine-free campus:
We have increased our patrol of the bathrooms throughout the day. School administration, campus assistants and other staff members enter the bathrooms many times each day.
We have informed the entire staff of the reports of vaping in the bathrooms. We have also educated our staff on what to look for in regards to vaping devices. Our teachers have been more diligent on monitoring bathroom use of their students during class time.
To help you identify vaping/e-cigarette devices at home please see the
attached photo file
. The first picture is of the "JUUL" device. It looks very similar to a phone charger or a larger flash/thumb drive and is the one that is most commonly used by our students. The second picture is of a vape unit used to smoke marijuana or THC/hash oil.
Attached to this email
is a helpful brochure from the Tobacco-related Disease Control Program of Marin County Department of Health and Human Services. It covers the following topics:
What are E-Cigarettes and Vape Pens?
Why are they dangerous?
Aren't they safer than tobacco cigarettes?
Do E-Cigarettes help smokers quit?
Are they safe to smoke indoors?
Our School Psychologist are available to help students who are struggling with use or decision making. If you have further questions or want to refer your student for support, please contact Dr. Kover or Dr. Gold.
We are committed to doing everything we can to address this issue. We hope the information in this email is helpful to you and provides a platform to dialog with your student about the use of tobacco and marijuana. Thank you for your help and support on this issue.
Take care,
Brian Lynch
Attention current 6th grade families:
All incoming 7th graders will need to show proof of a Tdap booster before entering 7th grade. If you haven't already done so, please make those appointments now.
You may submit proof to the school office starting now until
the first day of school, August 23rd.
Parent Ed Events -
March 1 -
How do I speak to my Child about Race?
Organized by Dr. Nancy Lynch RUSD, PTA will host.
6-730pm, Bel Aire School
March 22 -
Empathy and Authority A Balanced approach to Parenting,
7-8:30pm, Bel Aire School
PTA Nominating Committee 2018
Congratulations to the following individuals for being voted in to serve on this year's Nominating Committee:
Tina Borden
Stacey Crawford
Jessica Malek-Madani
Jen Riley
Jenny Sims
Angela King will serve as alternate. The Principal-Advisor for this year is Brian Lynch. The Nominating Committee will meet over the next several weeks to develop a slate of PTA officers for the 2018-2019 school year. Open positions include Site Chairs at Reed, Bel Aire and Del Mar as well as Executive Vice President. If you are interested in one of these leadership positions, please contact any of the Nominating Committee members or Nichole Rowles at
nrowles@mac.com
.
Bel Aire Play -
Please join the Bel Aire Students Somewhere Over the Rainbow for this year's production of The Wizard of Oz!
The play runs Wednesday, March 7 - Sunday, March 11
Play Performance Schedule:
Wednesday, March 7 - 6:30PM (Emerald Cast)
Thursday, March 8 - 6:30PM (Rainbow Cast)
Friday, March 9 - 6:30PM (Emerald Cast)
Saturday, March 10 - 2:30PM (Emerald Cast)
Saturday, March 10 - 6:30PM (Rainbow Cast)
Sunday, March 11 - 2:30PM (Rainbow Cast)
For more information please send email to:
8th Grade Sweatshirts - We still have some size medium available in the school office. Stop by any time. Price is $45, checks made out to Del Mar PTA.
Foundation News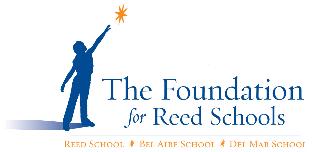 $1 MILLION DOWN...$ 1 MILLION TO GO!
THANK YOU TO THE MORE THAN 450 FAMILIES
THAT HAVE ALREADY DONATED
CALLING ALL REMAINING RUSD FAMILIES!
PLEASE HELP US RAISE THE OUTSTANDING $1 MILLION
AND REACH 100% FAMILY PARTICIPATION
And speaking of calling...
At the end of February, The Foundation will be hosting our second Parents' Phone Bank of the year!
For any parent who enjoys "smiling and dialing," please consider joining us at The Lodge at Tiburon for this super fun event.
Refreshments will be provided!