Posted by Peggy Riley on 2/1/2018
Del Mar News January 17, 2018
Dear Del Mar Families:
Special programs are underway to help students develop healthy and wise decision-making skills in addition to promoting overall wellness. The Being Adept program provides students with 2-3 sessions related to tobacco, drug, and alcohol awareness and prevention. Seventh grade students completed their units in December, the eighth-grade course is underway, and the sixth-grade program will begin in early February.
Seventh-graders just began working with Soul Shoppe to build self and social awareness and relationship skills. Students will learn how assumptions and judgments create disconnection, drama, and other hurtful behaviors. S/he will learn to build empathy for others, seeing how everyone has experienced some level of teasing, put­downs or other oppressive behaviors. Additionally, seventh-graders will have guest teachers engaging in yoga and hip-hop classes over the coming weeks as part of the overall wellness unit in PE.
Sixth and eighth grade students have upcoming assemblies with David Roche and Michael Pritchard, respectively, both reinforcing values and messages of empathy and respect. These programs are part of our school and district-wide endeavors to reduce bullying and to promote kindness and inclusivity within and beyond our community. Thank you, PTA, for sponsoring these important programs!
Sincerely,
Brian Lynch
Principal
PTA News
If you ordered an 8th Grade Sweatshirt for your student, it will be distributed in advisory today. If you requested office pick-up, it is available in the office. We still have sweatshirts available for sale, price is $45. Stop by the office any time from 7:30 - 4:00.
Don't forget to order Del Mar spirit wear and water bottle
s at
this link
.
Del Mar Play Auditions
continue on Thursday for the 6th graders. Anyone needing to complete their registration paperwork or pay donations can access this information on the
Del Mar website
.
Parent Ed:
"Not Alone" - Film and Community Discussion -
Jan 31, 7-9pm
Mill Valley Community Center
Through intimate one-on-one interviews, Jacqueline Monetta and the audience learn about depression, anxiety, self-harm, suicide attempts, getting help and treating mental illness. Join host Michael Pritchard, teen mental heath advocate, comic and motivational speaker, along with Kiki Goshay, the Director/producer of Not Alone
Social Media Wellness - Helping Teens and Tweens Thrive in an Unbalanced Digitial Media World.
Feb 7th, 7-8pm
Edna Maguire Elementary School, Mill Valley
Ana Homayoun is a nationally recognized counselor and consultant and has recently released her new book Social Media Wellness: Helping Teens and Tweens Thrive in an Unbalanced Digital World. The goal of this program is to create greater conversation and spur change to promote better habits online and in real life. The author has created supplemental resources as part of her written work to encourage additional/greater conversation among families and communities.
Seeking 2018 PTA Nominating Committee Candidates
- The RUSD PTA is seeking PTA members to serve on the 2018 Nomintating Committee for the PTA Executive Board. Comprised of five members and one alternate with knowledge of all three school sites and their volunteer communities. Meetings will be held in Feb. and Mar. with a goal of delivering a final slate by late March. Open board positions to be filled - Executive VP, Auditor, and Site Chairs at all three schools. Interested candidates, please contact Nichole Rowles at
nrowles@mac.com
by Jan. 18th.
Foundation News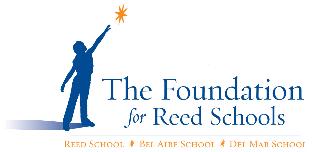 $1 MILLION DOWN, $ 1 MILLION TO GO!
AT YESTERDAY'S SCHOOL BOARD MEETING, THE FOUNDATION PRESENTED RUSD WITH A $1 MILLION CHECK, FULFILLING HALF OF OUR ANNUAL COMMITMENT TO THE DISTRICT.
THANK YOU TO THE NEARLY 400 FAMILIES THAT HAVE ALREADY DONATED, HELPING US TO MEET OUR HALFWAY GOAL!
WITH YOUR HELP, THE FOUNDATION FUNDS 20 OF THE 90 EDUCATORS
ANNUALLY AT OUR THREE SCHOOLS.
CALLING ALL REMAINING RUSD FAMILIES!
PLEASE HELP US RAISE THE OUTSTANDING $1 MILLION
AND REACH 100% FAMILY PARTICIPATION
EVERY FAMILY COUNTS!