Reed School
On behalf of the entire staff at Reed Elementary, we would like to extend our most sincere thanks to each and every family that participated in last weeks Staff Appreciation. We were extremely touched to receive all of the warm wishes that came our way!
Reed School is so lucky to have such a generous and supportive PTA. We would like to send out a heartfelt THANK YOU to every parent member and let you know about the amazing range of enrichment activities afforded to our students this spring. Every Reed student benefits from your generosity!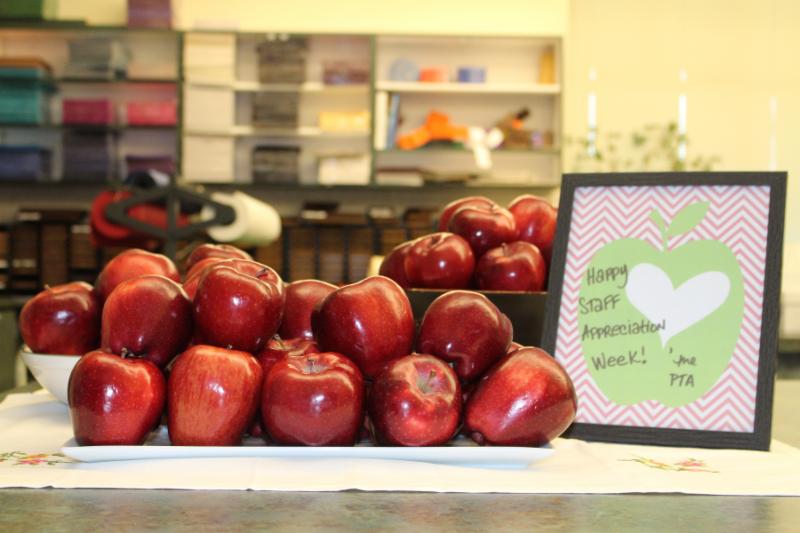 Lawrence Hall of Science "Science Day" in the MPR
Reed students participated in a range of hands on engineering activities and challenges. We look forward to incorporating these activities into our STEAM program next year.
Reed Kindergarten and 2nd Grade students have participated in 16 lessons in Mindfulness. These lessons help students develop self-regulation, resiliency, and focus.
Next week Reed School will welcome a teaching artist from the San Fransisco Sing a Story K-3 Opera program. Students will learn about and perform and opera right in their classroom!
Guest artist and storyteller Ane Carla Rovetta will visit every 2nd Grade Classroom. Through the magic of storytelling, Ane will guide students through an art lesson.
National Bike to School Day
WOW! A gigantic Thank You to all of the volunteers!
Reed School totally rocked it!
On average there are about 5-8 bikes in the bike rack. Today the kids "broke" the rack! The racks were completely full and kids had to line up their bikes along the fence! The Bike Train from CVS had 4 riders and the Bike Train from Blackie's had approximately 20 riders. Clearly a lot more kids rode independently as there were around 90 bikes at school!
Today the parent volunteers in carline reported that car line was "slow" and that there were NO LATE CARS!
Bus Passes for the 2017-2018 School Year-
This year we had well over 50% of our students taking the bus to school! Next year we would like to make an even bigger impact toward reducing traffic. Please consider joining the initiative! We will continue to follow past practice in that Reed buses will only have Reed students on board. All buses can be tracked in real time via our Find My Bus app.Give your children the opportunity to make new friends and develop their independence by riding the bus! All Reed routes and stops are
here
.